We look back on the successful exhibition days at GreenTech at RAI Amsterdam. During these days, we welcomed many visitors to our stand to talk about the World of Measuring is Knowing.
Products in the spotlight

Hand-held meters for EC, pH and temperature
On our green-coloured wall hung the measuring instruments for measuring EC, pH and temperature and the calibration station as an accessory to use when calibrating the handheld meters and indicators. Click here to view the products.
Nie-co-roll
The Nie-co-roll which has been produced for over 60 years for tying up flower and plant branches could of course not be missed. Real orchids were of course used in this presentation!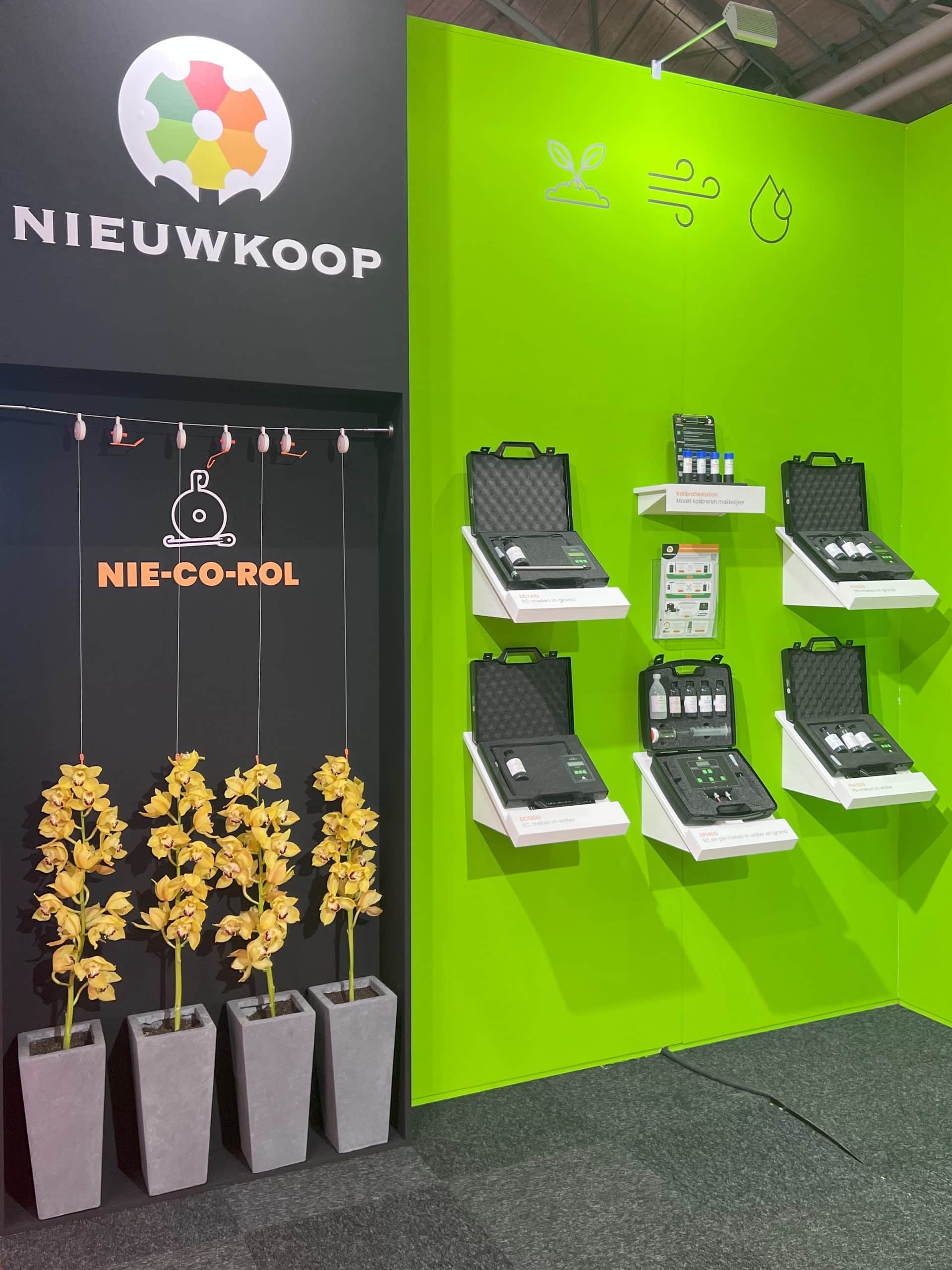 pH sensors for continuous measurements
In our Nieuwkoop range, we have universal pH sensors for any brand of irrigation system and climate computer system. These fit any brand and are of high professional quality due to the different connector options. View here the products.
Dissolved oxygen (DO) measurements
Dissolved oxygen is an element of increasing importance in professional horticulture. By enriching irrigation water with oxygen, this promotes cultivation. Here, it is important to be able to measure properly as well, and for this purpose we have a dissolved oxygen sensor that was mostly the subject of discussion at GreenTech!
Smart solutions for Vertical Farming
On a vertical farm, climate is essential and we also have various measuring solutions for this type of cultivation. These include temperature, humidity, CO₂ transmitters that measure the climate per layer. These smart solutions communicate with the PLC or climate computer system and thus build a reliable measurement network that provides and controls the farm with data.