Let the water meter tell you when to water!
Plants can flourish in ideal conditions. Good sunlight, nutrients and sufficient water.
However, watering plants remains one of the biggest problems for many. With this water meter, this is a thing of the past! Avoid too wet or too dry soil with this independent water meter.
How to use.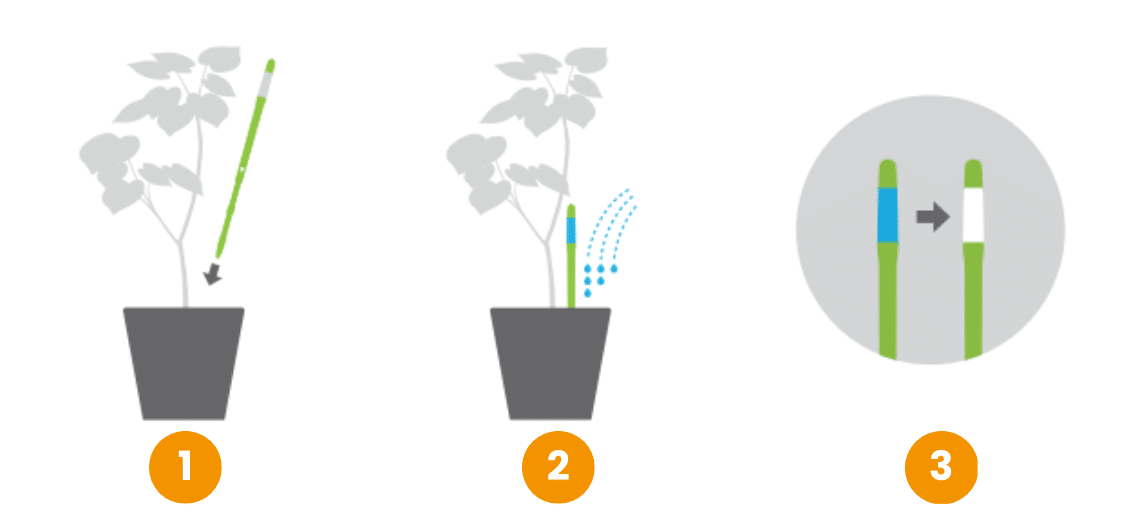 1. Insert the water meter into the centre of the soil of a potted plant between the two ▼▲ marks.
2. Within 20 to 30 minutes of watering, the colour changes from white to blue.
3. The colour change tells you when it is time to water.
Blue = Sufficient water in the soil.
White = Water needed.
Dimensions and weight
Available in white and green and in sizes S, M and L for different pot sizes.
View the water meter here.
How long can the water meter last?
The core deteriorates over time. The water meter can be reused by replacing the inner core with refills. View the water meter refills here.

The table on the right shows the average life span in different soil types. Depending on the bacterial content in the soil, the rate of deterioration may vary.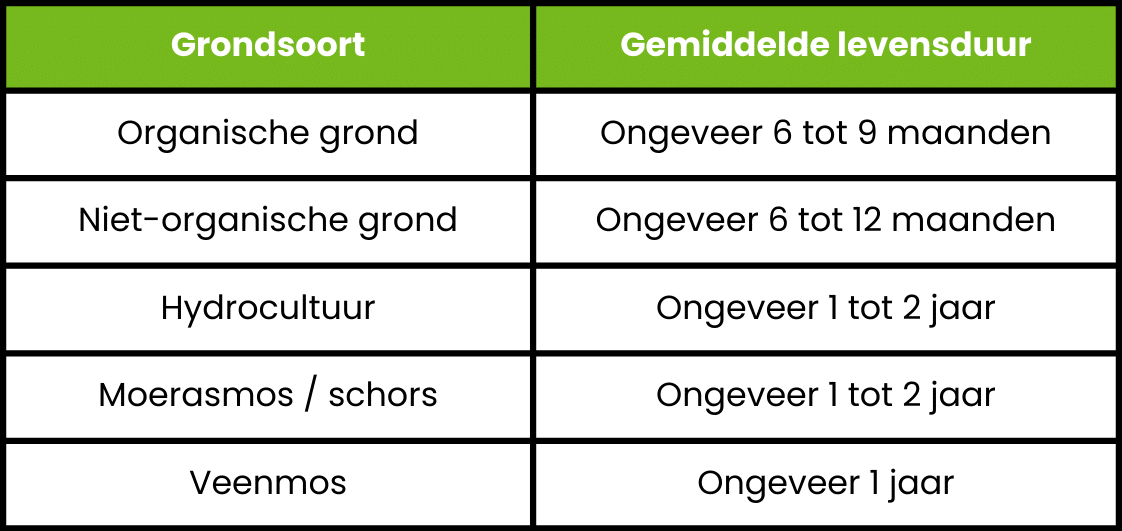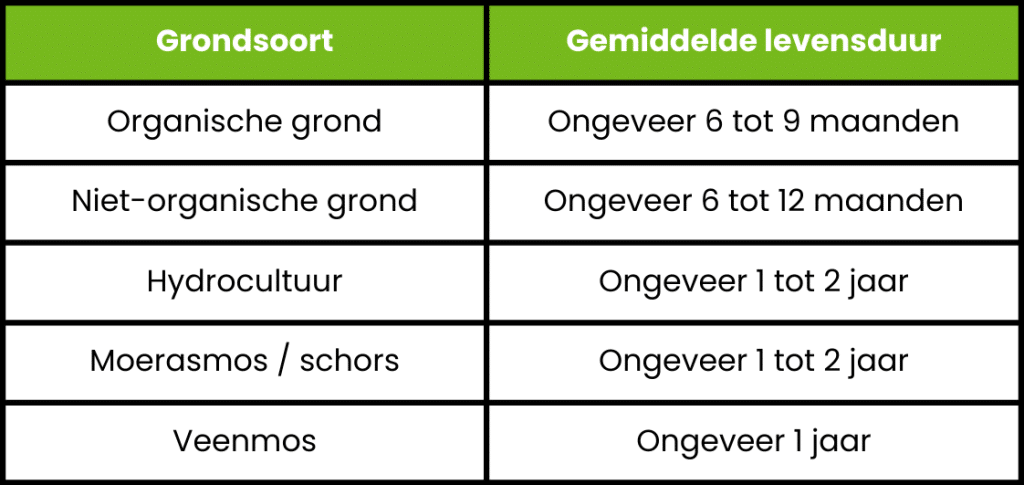 Questions?
If you have any questions, you can reach us at 0297 - 325 836 and sales@nieuwkoopbv.nl.