CO₂/Temperature meter, GT1050
CO₂/Temperature meter, GT1050
The GT1050 is a very light-weight CO₂ instrument with a digital display designed to measure the CO₂ concentration in the surrounding air.
The GT1050 is a low cost flexible and easy to use hand-held, instrument designed to measure the carbon dioxide concentration and temperature in surrounding air. The large illuminated display presents the 2 values simultaneously. Audible alarm is included . Max/Min Average as well as TWA and STEL measurements are also available.
The carbon dioxide sensor's gold-plated infra-red waveguide and diffusion membrane filter provides you great reliability, accuracy and longterm
stability.
Applications:
With a battery capacity covering more than 24 hours, the instrument works perfectly for diagnosing ventilation using carbon dioxide as the surrogate ventilation index. The instrument works perfect for measuring the indoor air quality parameters CO₂. Temp and Carbon dioxide has been acknowledged as a good indicator that adequate "fresh" outside air is being supplied to the occupants for acceptable indoor air quality. Adequate ventilation reduces temporary sickness, downtime and lost productivity. The GT1050 is also ideal for measuring carbon dioxide concentration in incubators, greenhouses, mushroom farms, etc., where correct levels are essential for the process outcome.
Measurement Range: 0-9999 ppm
HS (commodity) code: 9027.10.10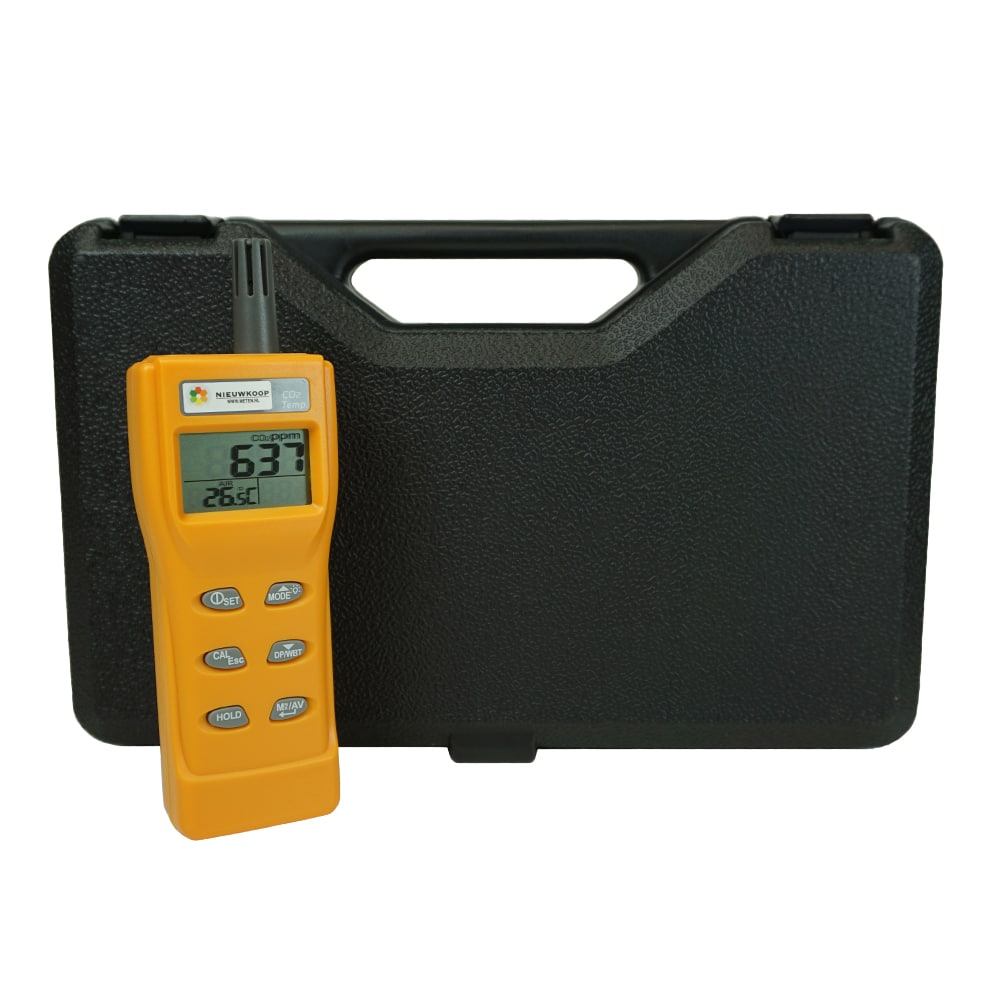 CO₂/Temperature meter, GT1050
Nieco's recommended combinations