Tensiometer Soil moisture tester analogue, 30/60cm
Tensiometer Soil moisture tester analogue, 30/60cm
Analogue tensiometer 30cm or 60 cm, incl. syringe and stopper.
€115,00 – €117,00 excl. VAT
A soil moisture tester of simple design? Yes – such a tester exists! And it's a novelty in this field too. And it's really a tester of simple design. Now you no longer need to extract the tester from the soil, just make sure it is properly inserted and all you have to do is read the soil moisture content.
Reading the meter is very simple too; the scale graduation is made in three colours to indicate dry, moist or wet, so that you can see at a glance what condition your soil is in.
This simple reading makes for fast and efficient working in the horticultural and agricultural business. Particularly when you place several testers in various spots you will be able to readily know where and how much watering is required.
Length: 30 cm or 60 cm (please select above)
The meter is always supplied with one silicon stopper and a pipette.
These are also available separately: PP7250 (stopper) / LB1850 (pipette).
HS (commodity) code: 9025.80.80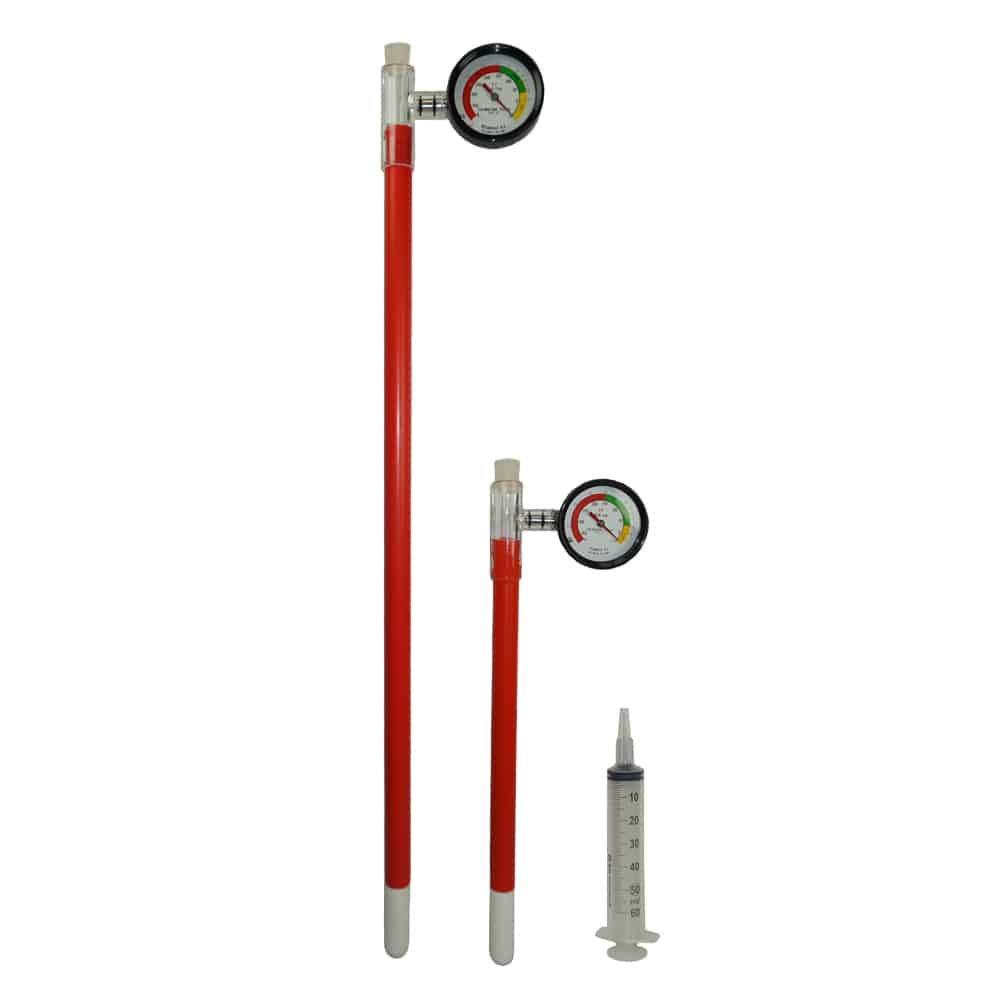 Tensiometer Soil moisture tester analogue, 30/60cm
€115,00 – €117,00 excl. VAT
Nieco's recommended combinations