Water meter for every type of plant and soil
Water meter for every type of plant and soil
SKU:
GV2200 GV2201 GV2202 GV2210 GV2211 GV2212
Simple and user-friendly water meter.
Suitable for any type of plant and soil.
Plants can flourish in ideal conditions.
Good sunlight, nutrients and plenty of water.
However, watering plants remains one of the biggest problems for many.
With this water meter, this is a thing of the past!
This colour change of this water meter tells you when it is time to water.
Available in white or green and in sizes S, M and L for different pot sizes.
Size S: 120 x 10 x 8 mm / 4.3 g / pot size < 9 cm.
Size M: 180 x 10 x 8 mm / 5.9 g / pot size 9 - 18 cm.
Size L: 255 x 10 x 8 mm / 8.0 g / pot size > 18 cm.
The water meter can also be reused by replacing the inner core with refills
after 6 to 12 months. These refills can be ordered separately (GV2220/GV2221/GV2222).
Statistics number: 9025.90.00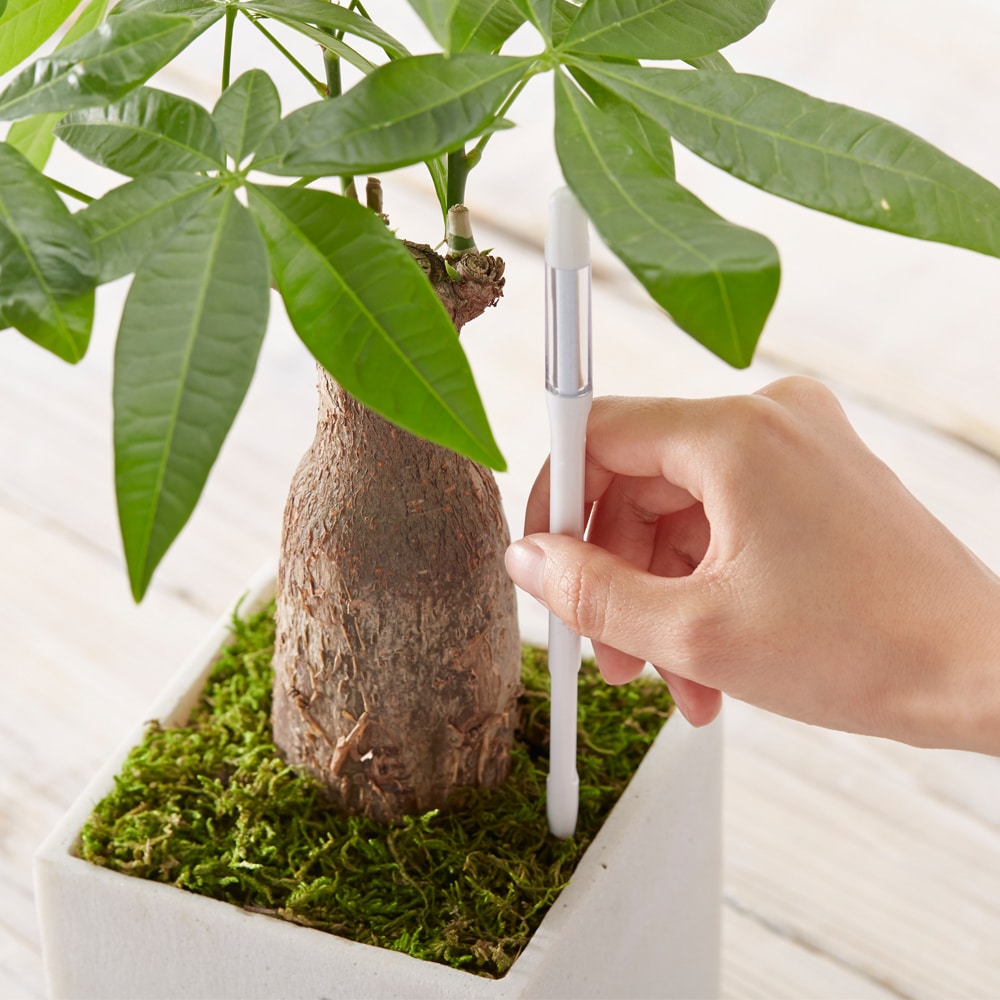 Water meter for every type of plant and soil