EC transmitter, din-rail, 4-20mA, EC3000
EC transmitter, din-rail, 4-20mA, EC3000
EC transmitter 4-20 mA current loop
The EC3000 transmitter has a clear digital readout and can therefore be read at long distances. On the transmitter, the temperature can be read which is compensated manually or automatically.
The transmitter is powered by an external power supply from 10 to 30 VDC. The 2-wire connection is used for both the power supply and the 4/20 mA output.
The zero point and sensitivity (sens) setting are placed on the front of transmitter and easily accessible.
The 4/20 mA output is isolated for connection to a recorder or other instruments that require a 4/20 mA input. The isolated input and output can also be used for connection to a P.C. which accepts a 4/20 mA signal. A common power supply can be used to power several transmitters, for example, without causing problems for other instruments or sensors.
Conductivity ranges: 0 / 199.9 - 0 / 1999 µS - 0 / 19.99 mS
Temperature range: -10.0 / 120.0 °C
Analogue output: 4-20 mA isolated, "current loop" two-wire
Power supply: 10 / 30 Vdc
Dimensions: 105x95x58 mm. Rail Din (6 modules)
Statistics number: 9027.80.11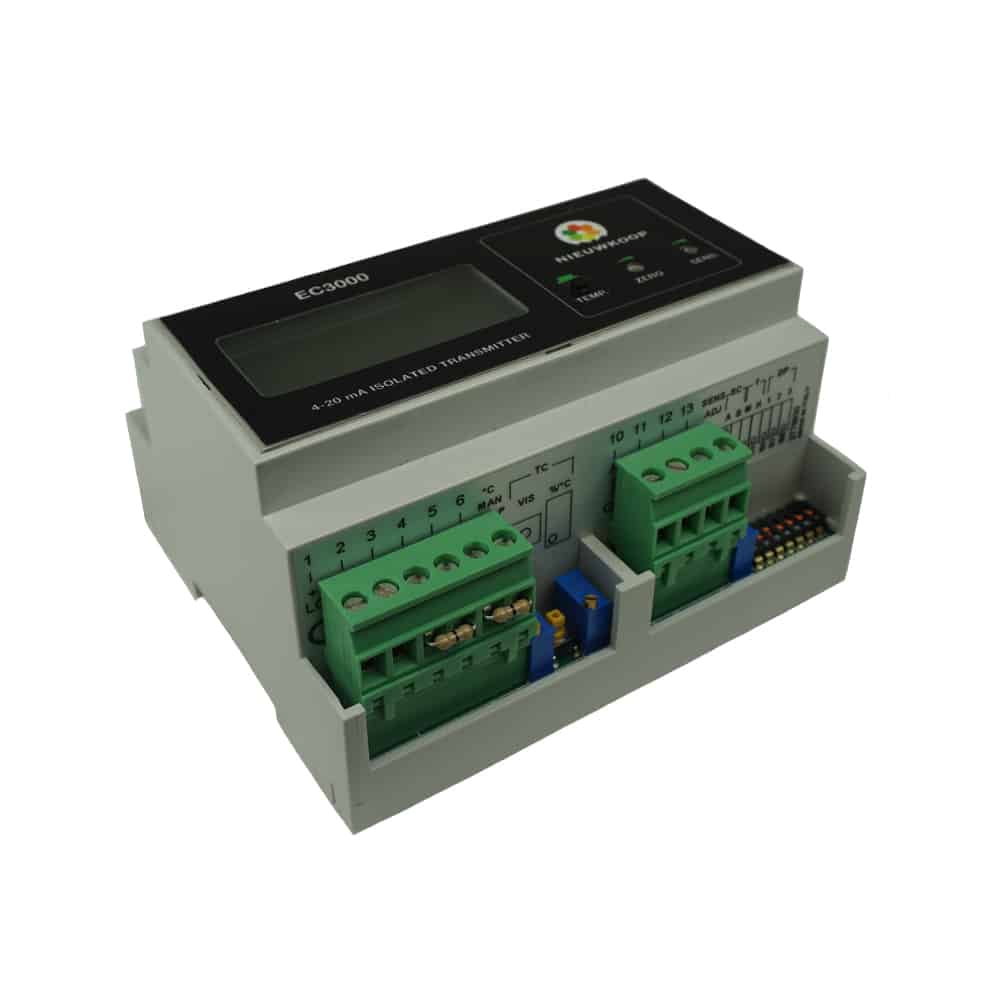 EC transmitter, din-rail, 4-20mA, EC3000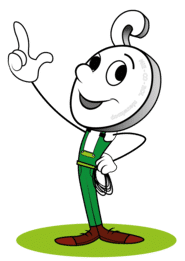 Nieco's recommended combination