pH meter in carrying case, PH1200
pH meter in carrying case, PH1200
Digital pH meter in carrying case, automatic calibration and data storage.
Robust and elegant in design, the digital pH meter is accurate and easy to use.
Temperature is automatically compensated (if temp. sensor is connected) and also the PH1200 has automatic calibration and data storage ensuring simplicity and accuracy.
The instrument comes complete in a handy plastic carrying case with calibration liquids, storage liquid and clear instructions for use.
Manufacturer: Nieuwkoop Aalsmeer
Measuring range: 0-14 pH
Memory capacity: 80 measurements
Working temp./RV: 0-60 °C / 20-95%
Accuracy: 0.1 pH
Resolution pH: 0.01 pH
Sensor: Plastic gel, 100 cm cable with BNC plug
Power supply: 1 x 9V battery
Measuring hours: ± 250 hours
Size/weight: 115x70x25mm/ 250 gr.
Accessories: Carrying case, calibration liquids (pH4.01, pH6.86), KCl liquid and an instruction manual
Option: plug-in pH sensor for direct soil measurement, model PH1210
Statistics number: 9027.89.30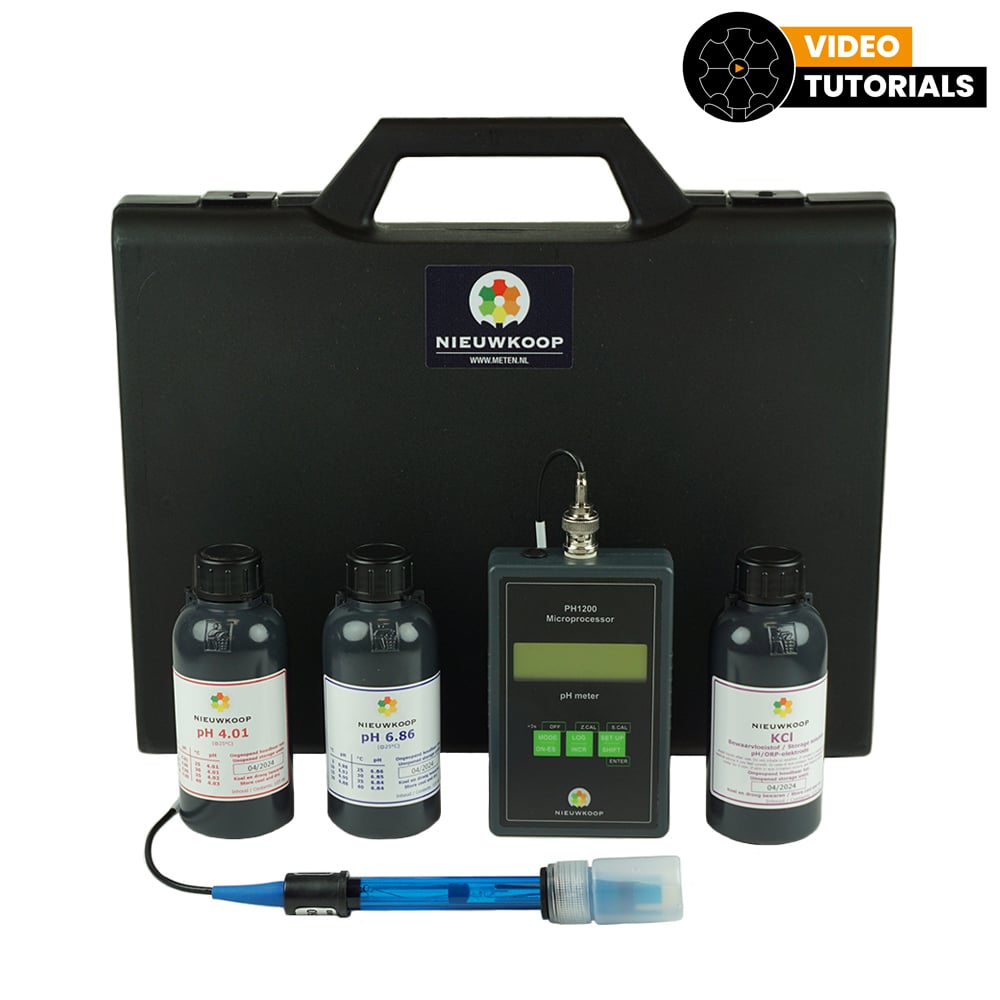 pH meter in carrying case, PH1200
Do you need any calibration liquids or accessories?
Order them right away below!