Temperature data logger, RG2013
Temperature data logger, RG2013
For recording temperature.
This temperature recorder is meant for markets where large numbers are needed, the quality-price ratio cannot be found anywhere else.
The recorders are used, among others, in; horticulture, fruit, flower and vegetable trade and companies in heating, cooling, and/or ventilation.
Using a separate software package (free of charge) + interface (must be ordered additionally), the data loggers can be programmed and read out.
The data logger protective cover RG7600 provides good protection for the data loggers and can be ordered extra.
Measuring range: -40°C ~ +85°C
Resolution Temp.: 0.1 °C
Accuracy: Better than ± 0.5°C (-10°C ~ +40°C)
Capacity: 8,000 registrations (16 Kb)
Recording freq.: adjustable from 30 sec.- hours
Indicator light: "OK" indicator = in operation (flashing) "Alert" indicator = alarm warning
Readout time: At full memory < 5 sec, depending on computer
Battery life: 2~3 years under normal use
Dimensions/ weight lxwxh: 86×54.5×8.6mm/ 35 grams
Housing: Polycarbonate
Statistics number: 9025.80.40
Temperature data logger, RG2013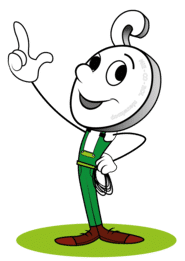 Nieco's recommended combination