EC meter in carrying case, EC1200
EC meter in carrying case, EC1200
Digital EC/°C meter complete in carrying case with automatic calibration function and data storage.
Robust and elegant in design, the digital EC meter is accurate and easy to use.
Temperature is automatically compensated and the EC1200 also has automatic calibration and data storage ensuring simplicity and accuracy.
The instrument comes complete in a handy plastic carrying case with calibration fluid and clear instructions for use.
Range : EC: 0-19.99µS, 0-1999 µS, 0-19.99 mS, 0-200.0 mS - °C: -5.0/+80.0 °C
Dimensions : 115x70x25mm
Weight : 300 grams
Resolution : 001 µS - 0.01 mS
Statistics number: 9027.89.30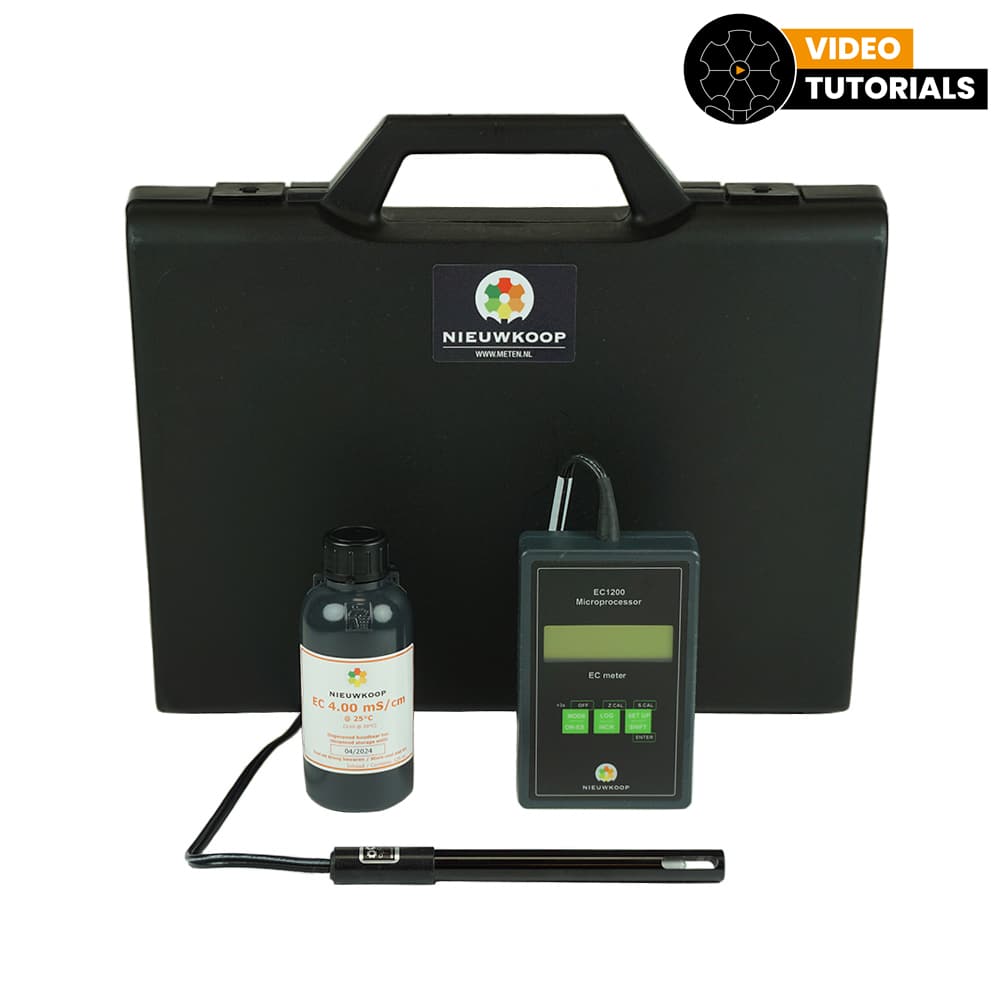 EC meter in carrying case, EC1200
Do you need any calibration liquids or accessories?
Order them right away below!