PDF Datalogger °C, single use, RG2110
PDF Datalogger °C, single use, RG2110
Datalogger for measuring and recording temperature and which automatically generates a PDF report.
Packed per 10 pieces
The logger is specially designed for monitoring products in the cold chain industry (flowers, plants, fruit, food processing products, perishable foods, etc.), health and pharmaceutical industry, hospital or laboratory, among others.
Also very suitable for measuring temperatures during e.g. transport, it can be shown that temperature-sensitive products during transport have not been exposed to temperatures that could adversely affect quality.
The data logger can be programmed by the user. Parameters such as e.g. measurement frequency, start delay and alarm values can be set.
The logger measures temperature values and can automatically generate a PDF file with all recorded data. No software is required for this logger.
Measuring range: -30 ~ +70°C (-22 ~ +158°F)
Accuracy: +/-0.5°C
Capacity: 8192 measurements
Log type: single use
Measurement interval: 30 seconds, 5, 10, 30, 60, 90, 120 minutes
Size / weight lxwxh: 80x43x2.5mm / ~10 grams
Large pack with 10 data loggers.
Statistics number: 9025.80.40
PDF Datalogger °C, single use, RG2110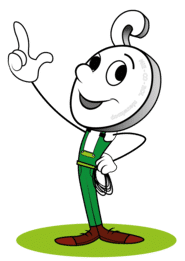 Nieco's recommended combination