RH/Temperature datalogger, RG2023
RH/Temperature datalogger, RG2023
For recording temperature and humidity.
This RH and Temperature recorder is for markets where large numbers are needed, the quality-price ratio cannot be found anywhere else.
The recorders are used, among others, in; horticulture, fruit, flower and vegetable trade and companies in heating, cooling, and/or ventilation.
Using a separate software package (free of charge) + interface (must be ordered additionally), the data loggers can be programmed and read out.
Measuring range: -40°C ~ +85°C
Resol. Temp.: 0.1 °C (-40 ~ +40°C)
Resolution R.V: 0.1 RH
Capacity: 8,000 registrations (32 Kb)
Registration freq. Adjustable v.a.. 30 sec.- number of hours
Indicator lights: "OK" indicator = in operation (flashing) "Alert" indicator = alarm warning
Readout time: At full memory < 10 sec, depending on computer
Battery life: 2 ~ 3 years under normal use.
Dimensions/weight lxwxh: 86×54.5×8.6mm and 35 grams
Housing: Polycarbonate
Statistics number: 9025.80.40
RH/Temperature datalogger, RG2023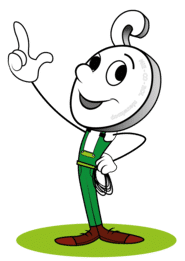 Nieco's recommended combination