CO₂ transmitter, 0-2000 ppm, GT3000
CO₂ transmitter with display for climate control.
For fixed installation in the climate zone or in the ventilation duct. It helps you to save money by decreasing your energy consumption while creating a healthier indoor air climate. The GT3000 measures the carbon dioxide concentration in the ambient air up to 2,000 ppm and transforms the data into an analogue output.
Measured gas: Carbon dioxide (CO₂)
Masurement range CO₂): 0 to 2000 ppm
Accuracy: ± 30 ppm ±3% of reading
Dimensions: 100 x 80 x 28 mm
Operation temperature range: 0 to 50°C
Operation humidity range: 0 tot 95% RV
2 analogue ouputs 0-10V or 4-20 mA
Maintenance-free for normal indoor applications
Other versions are available on request
HS (commodity) code: 9027.10.10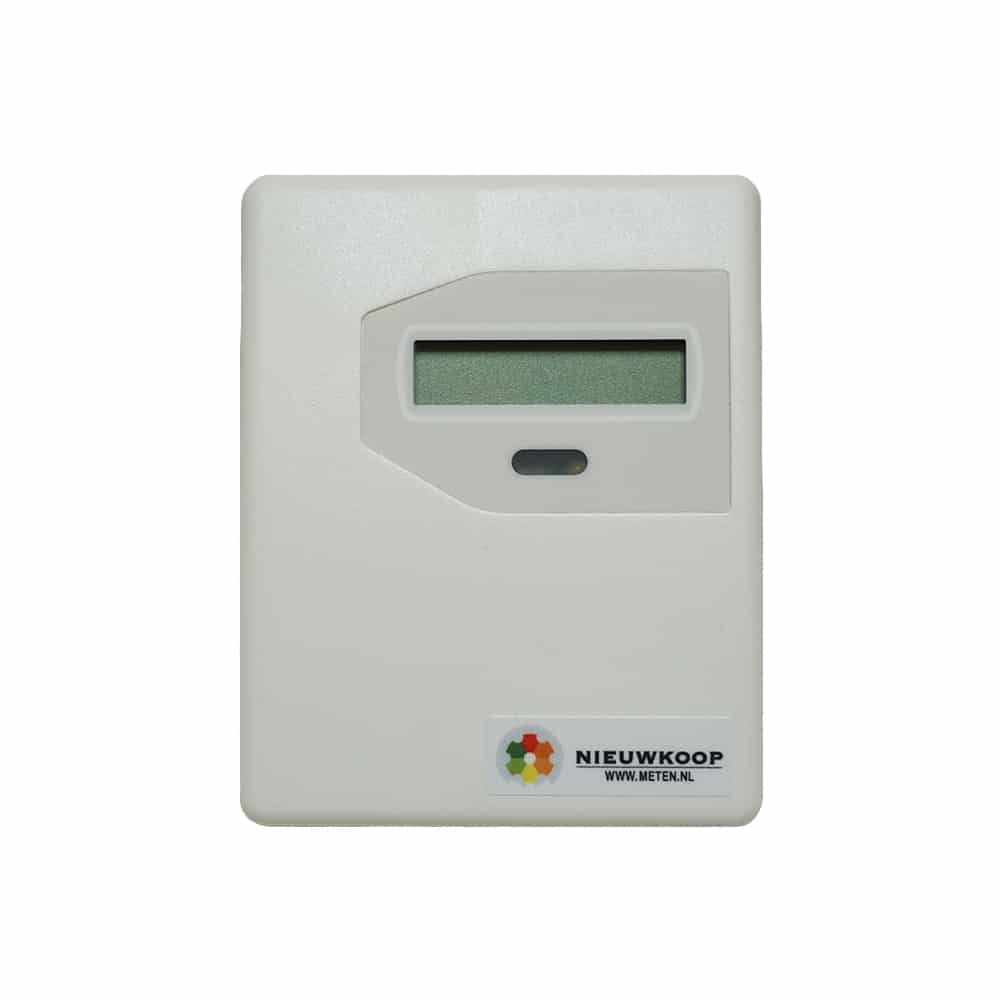 CO₂ transmitter, 0-2000 ppm, GT3000
Nieco's recommended combinations